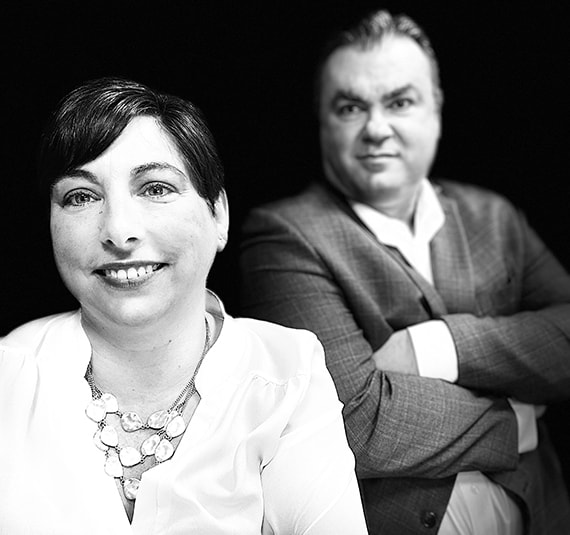 Hello, We are
Smith Mihas,PLLC
Making the best of a difficult situation seems to be the norm in today's world. Nicole Smith and Harry Mihas founded their partnership on the belief that difficult situations can be improved, mitigated, and in some cases even reversed for the best outcome of everyone involved. Whether dealing with civil litigation between family members, facing criminal charges brought by the government, or dealing with estate  and probate concerns, legal matters can quickly overwhelm those without the expertise and experience to handle it.
Our firm provides the resources necessary to resolve your legal disputes, criminal charges, or divorce proceedings, so that you can take care of what matters most and live your best life. Call on Smith Mihas to gain an honest assessment of your case and provide you with advice on the best possible outcome, so that you don't have to make the best out of the worst.

The right choice in Metro Detroit
When people need legal services in Downriver Detroit, the duo of Smith come well recommended by the people who know best, our clients. For over a decade we have been providing resolutions in cases of divorce, child custody, and adoption, bringing local families the reassuring support they need to deal with the most challenging of personal circumstances. We have also stood by our clients and defended them against charges which threatened to harm their reputations and integrity, not to mention their freedom and livelihood. Of course we've also been there to help families move forward after the loss of loved ones when handling the estates of parents and family members is simply too much to bear alone. The bottom line is that we have been and will remain, here for the people of the Detroit community through the best and the worst life throws at you and your family, Smith Mihas, PLLC stands beside you.
Skills
Custody and Parenting Disputes
20%
What Our Clients
Say About Us
Criminal defense is the beating heart
of our practice — put our experience and
energy to work for you!
Consult with a highly experienced legal attorney